Discover The Perfect Window Blinds

For Your NYC Property
Stylish & Functional Window Blinds
for Every NYC Space
Welcome to Manhattan Shades, your ultimate destination for window blind installation in the vibrant city of NYC. Our team of skilled professionals delivers quality service to enhance the aesthetics of your space. From residential properties to commercial facilities, we provide the best window blind solutions that suit your preferences. With a vast selection of innovative designs, we ensure every window receives perfect blinds.
Explore our collection of stunning window blinds in NYC.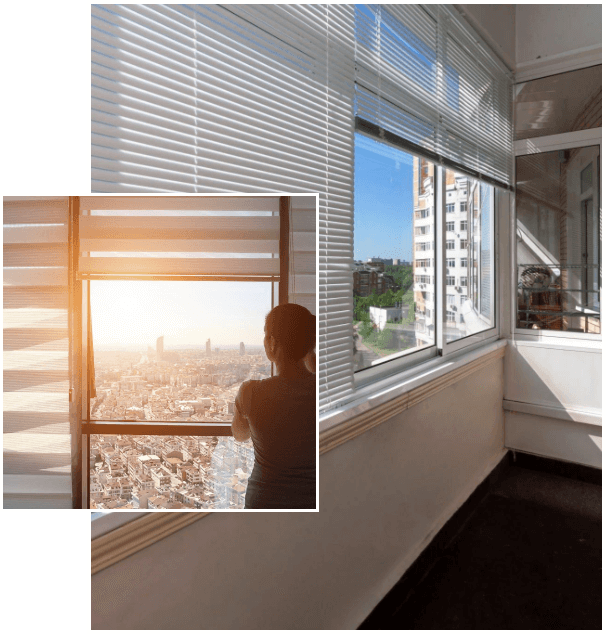 Window blinds are horizontal or vertical slats that can be adjusted to control the light and provide room privacy. They are made of wood, aluminum, vinyl, or fabric. Blinds are operated by a cord, wand, or motorized mechanism that allows you to control the light and privacy. They come in various styles and designs, including:
They are a popular choice for both residential and commercial rooms due to their functionality and aesthetic appeal.
Benefits of
Window Shades
Roman Blind Installation Company in NYC
Are window blinds easy to clean?
Window blinds are easy to clean. Regular dusting with a damp cloth is sufficient to keep them in good condition.
Can I customize the size of window blinds to fit my windows?
We offer customized window blinds to perfectly fit your windows. Our team will take precise measurements to provide blinds that fit your requirements.
Do you offer a warranty for your window blinds?
We provide a warranty for our window blind installation service. The warranty period may vary, but it ensures that you are covered in case of any manufacturing defects or installation issues.
Can I control the amount of light and privacy with window blinds?
Window blinds offer adjustable slats that allow you to control the amount of natural light entering your space while ensuring privacy.
What types of window blinds do you offer?
We offer a wide range of window blinds, including Venetian blinds, vertical blinds, roller blinds, and Roman blinds. Each type has its unique features and design options to suit your preferences.
Can window blinds help with energy efficiency?
Window blinds can contribute to energy efficiency by providing insulation against heat and cold. They help reduce heat gain during summer and prevent heat loss during winter, potentially lowering energy consumption.
Get a Free Quote for Your Window Blinds Installation in NYC
Whether you're looking for privacy or light control, our experts can assist. Request a free quote and explore the vast range of window blind options available. Contact us today to schedule your window blind installation in NYC.