Give Your Windows a Timeless

Elegance with Venetian Blinds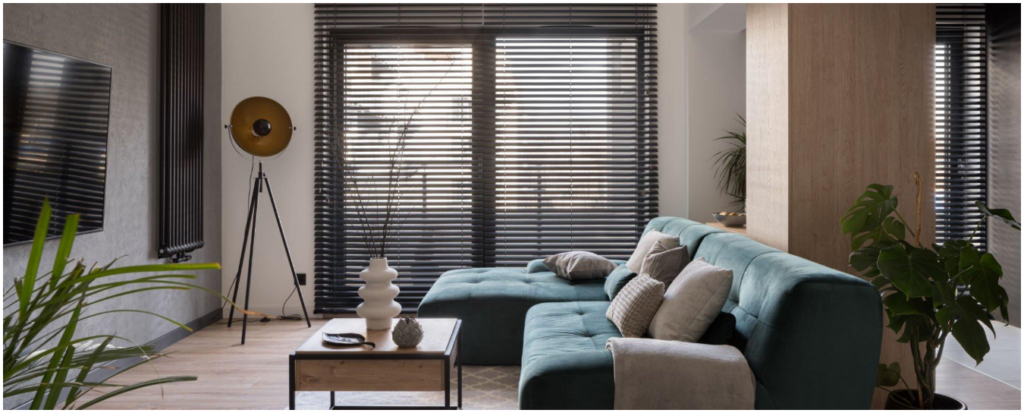 What Are
Venetian Blinds?
Venetian blinds are specialized window coverings where the slats are made of wood, aluminum or plastic. The slats are stacked above one another, making them a favorable option for almost every room. These blinds have a timeless appeal, and their existence dates back centuries. They are famous around the world and originated from Persia. Back in the 18th Century, they became a fashion trend in the European market and became a popular window covering in due time. They are called Venetian blinds because a Venetian merchant brought the design style from the Middle East to Venice.
Venetian blinds are suitable for different windows in a kitchen, bedroom, office or any other space. They look remarkable when installed on narrow windows in ManhattanNYC.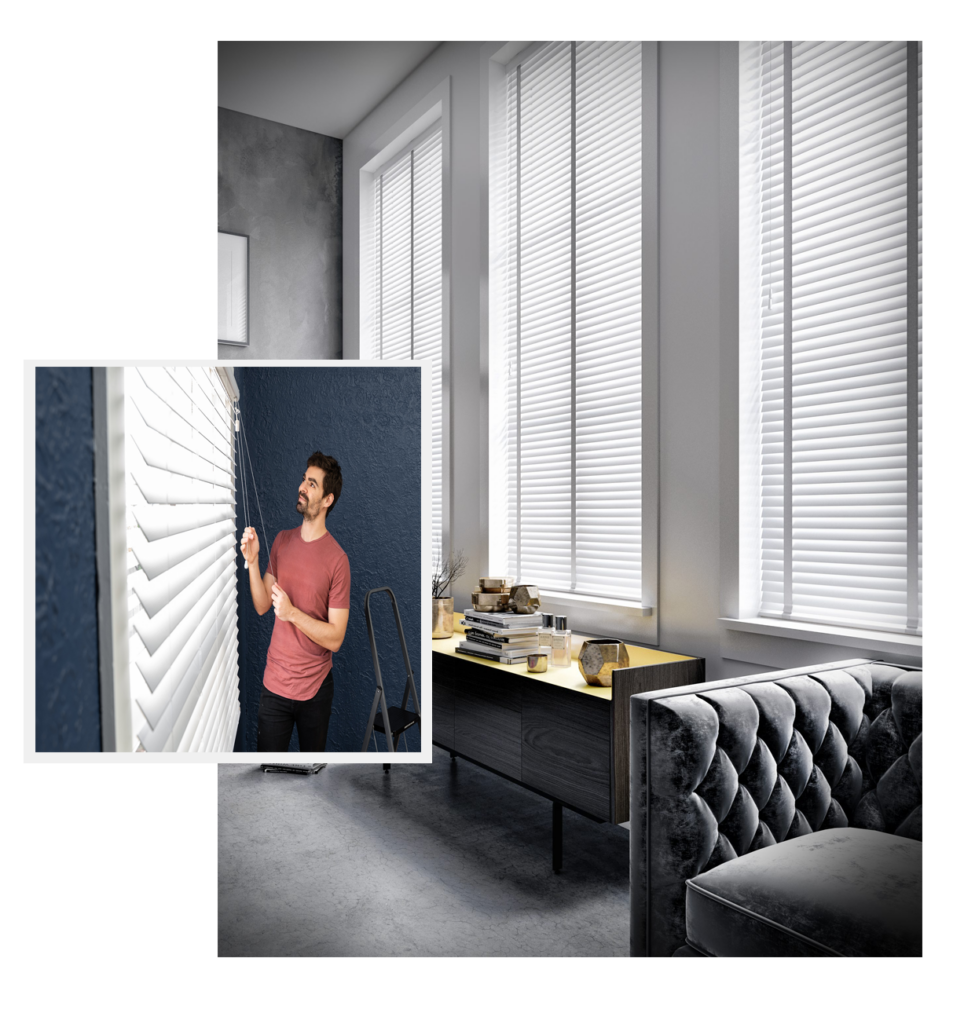 What Are the Benefits
of Installing Venetian Blinds?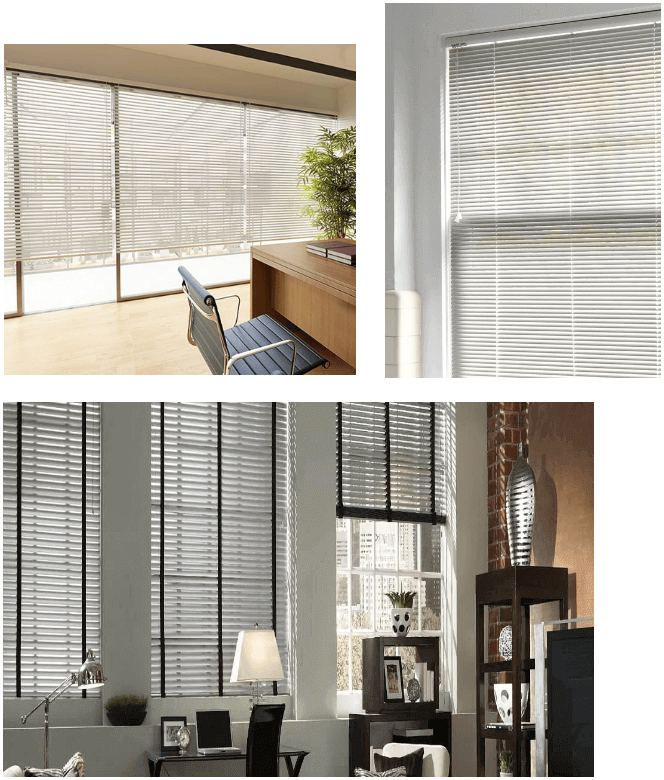 Roman Blind Installation Services in NYC
How Venetian

Blinds Work?
Venetian blinds are operated by three essential mechanisms: the cord lock, the slats, and the tilt mechanism. These blinds have movable slats that can be opened or closed manually, providing control over light and privacy. The slats have holes through which lifting threads pass, allowing them to be turned in different directions. The tilt mechanism enables lighting, privacy, and temperature adjustment by tilting the slats upward for warmth or downward for cooling. The cord lock mechanism in the top casing is crucial for opening and closing the blinds. Pulling the cord away from the window's center raises the slats while pulling the threads toward the center lowers them. Once the desired height is set, the cord lock mechanism securely holds the slats in place, acting as a braking system.
Learning how these mechanisms work can make your Venetian blinds operation effective.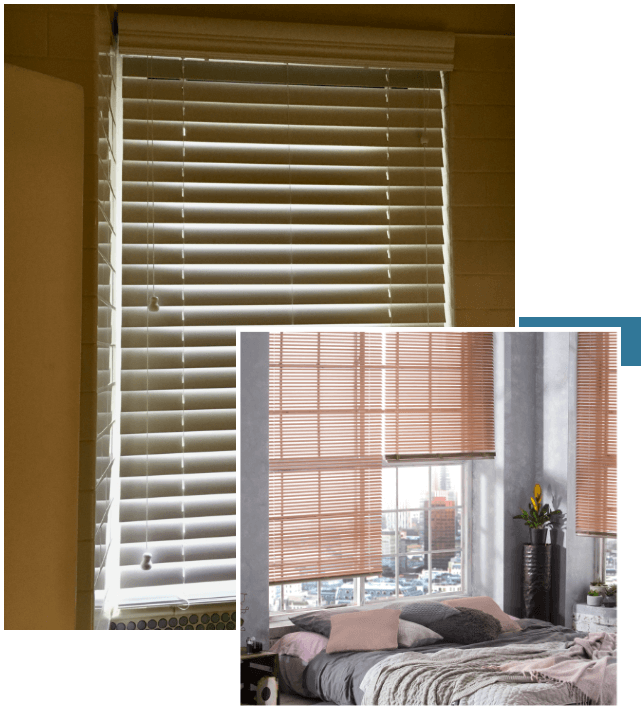 Roman Blind Installation Services in NYC
Why Choose Manhattan Shades for Venetian Blinds Installation in NYC?
Welcome to Manhattan Shades, your trusted window treatment company located in the heart of NYC. With our expertise and dedication, we have assisted numerous homeowners in finding the perfect window treatments that align with their unique styles and preferences. Our experienced team excels in professional blind installation services throughout Manhattan.
Whether you desire motorized blinds, elegant plantation shutters, sleek roller blinds, versatile vertical blinds, stylish aluminium blinds, classic Venetian blinds, or any other customized options, we offer a comprehensive range of window treatments to cater to your needs. Rest assured, our certified specialists are here to ensure a flawless installation experience for you.
Can Venetian blinds keep the room warm?
Venetian blinds can easily block out sunlight, maintaining the room temperature well, especially during hot summer days. In winter, it can create the perfect seal keeping the cold air out while sustaining the warmth. Almost all customers who choose Venetian blinds for specific rooms are often concerned about this. At Manhattan Shades, we offer them window treatments that are the best of both worlds.
Why choose Venetian blinds over curtains?
Venetian blinds add a more contemporary style to your home decor. You may gain full control over the light and privacy. The slats of Venetian blinds are adjustable, so you can decide how much light you want inside the room. On the contrary, wooden blinds aren't good enough and may differ regardless of the size of the windows on which these blinds are installed. They are also cost-effective comparatively.
Can Venetian blinds be fitted inside the recess?
Fitting Venetian blinds inside the recess gives a clean and fresh finish. Feel free to fit them as shallow or deep as you want. Altogether, it depends on your preference, but it can be fitted inside the recess.