Transform Your Window

with Our Stylish Window

Shades Installation in NYC

Window shades are window coverings that control the light entering a room via the window. They come in various materials, like fabric, vinyl, wood, or metal. They offer styles, designs, and functionalities of residential and commercial indoors. Window shades are installed to adjust the amount of natural light and privacy. Need Window shades Installation in NYC? Give us a call.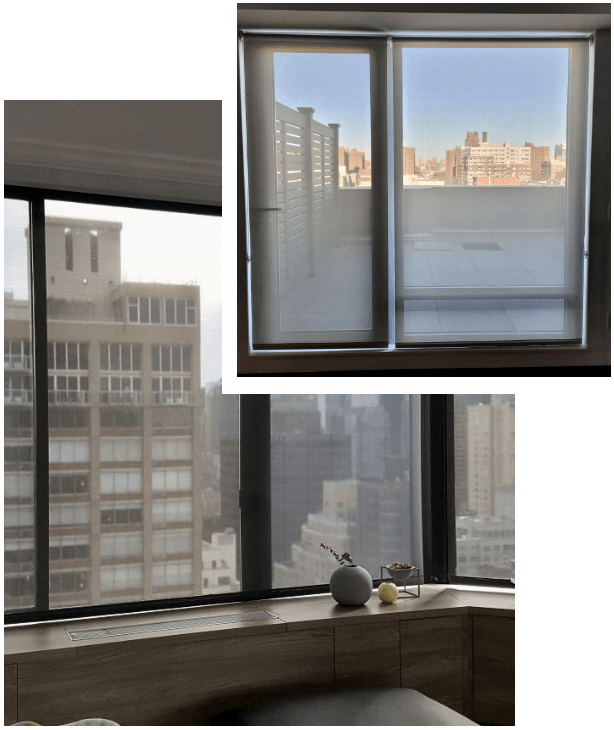 Get A Perfect Balance of Light &
Privacy with Our

Window Shades Installation in NYC
At Manhattan Shades, you will get both aesthetic appeal and practical benefits for your window shades installation service in NYC. We have an extensive collection of Roller shades, Roman shades, Cellular shades, and more to help you find the perfect match for your window. Whether you prefer blackout shades for privacy or energy-efficient cellular shades for insulation, we have everything you need. Our professionals assist customers in finding the right window shades that match their choices and budget. Upgrade the ambiance of your room while enjoying better privacy, light control, and energy efficiency.
Privacy in the Concrete Jungle

Window Shades for NYC Living
As an integral part of NYC architecture, window shades in NYC serve multiple purposes. With New York's fast-paced lifestyle, window shades provide privacy and create a peaceful indoor environment. They also offer protection from the sunlight, allowing New Yorkers to control the amount of natural light. With various styles, textures, and colors, window shades enable residents to improve the ambiance of their homes, apartments, and offices. Window shades are a connection between NYC's skyline and indoor environments. By choosing Manhattan Shades for your window shades installation in NYC, you can be at peace amidst the city's vibrant energy.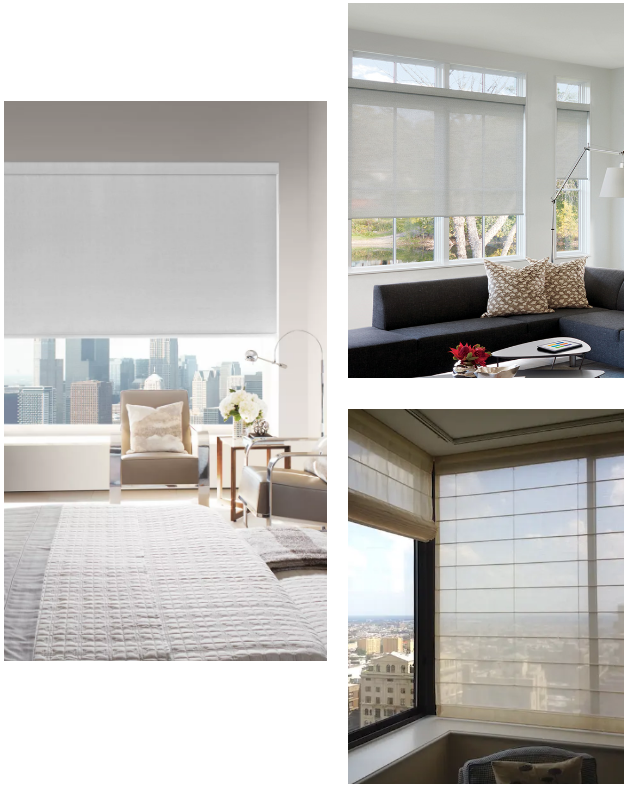 Our
Windows Shades

Collection
Explore our range of window shades and find the perfect one for your home.
Frequently Asked Questions
What are the benefits of installing window shades in NYC?
Window shades offer privacy, light control, and energy efficiency. They also protect furniture and flooring from sun damage.
Can I customize the window shades to match my interior design in NYC?
Our window shades service offers a wide range of customization options, including fabric choices, colors, patterns, and styles, allowing you to achieve the best for your interior decor.
Can your window shades help with energy efficiency in NYC?
Our selection includes energy-efficient window shades, such as cellular and solar shades, which can help reduce heat transfer and save on heating and cooling costs.
Do your window shades offer blackout options for better sleep in NYC?
We have blackout window shades designed to block out sunlight, perfect for bedrooms or areas where you want complete darkness for a good sleep in the daytime.
Are your window shades child-safe and pet-friendly in NYC?
We prioritize safety in our products. We offer cordless options, motorized shades, or shades with cord management systems to ensure the safety of children and pets.
Can your window shades help reduce outside noise in NYC?
Certain types of window shades, such as cellular shades or layered shades, have sound-absorbing properties, helping to minimize outside noise and create a quieter indoor environment.
Can I control my window shades using smart home technology in NYC?
We offer motorized window shades integrated with smart home systems, allowing you to control and automate your shades using your smartphone or voice commands.
Do you provide warranty coverage for your window shades in NYC?
We provide warranty coverage for our window shades to ensure customer satisfaction. The warranty duration and coverage details may vary based on the chosen product.