Enhance Your Home with

Stylish and Functional Roller Shades in NYC
Trust Manhattan Shades For Exceptional and Affordable Roller Shades
The Popular
Choice of Homeowners
Homeowners often turn to roller shades because they provide a simple solution to their window covering needs. Roller shades are easy to use, requiring a simple tug on a cord or pull of a chain to open or close them. They can also be motorized, making them even easier to operate.
Manhattan Shades' roller shades are the right choice in terms of versatility. Our roller shades come in a variety of materials, colors, and patterns to match any decor scheme. They can block out light completely, provide privacy during the day, or filter light to create a soft glow in a room. We also offer roller shades with energy-saving properties, helping homeowners save money on their heating and cooling bills.
Roller shades are a popular window covering choice because they offer a practical and stylish solution. Call Manhattan Shades for high-quality roller shades installation and choose the best option to suit your home and lifestyle.
Why Do Roller Shades Become the Go-To Choice for Window Treatments in NYC?
With the numerous advantages roller shades can provide, it has become the preferred option for window treatments on most properties.
Roller shades' popularity can be attributed to their versatility, ease of use, and aesthetic appeal. Whether you're looking for a functional window treatment or just want to add a touch of style to your home, call Manhattan Shades for excellent roller shades that will enhance any interior design. We offer affordable, low-maintenance, and stylish window treatment options, so consider investing in roller shades with Manhattan Shades today!
Roman Blind Installation Company in NYC
Explore How Different
Types of Roller Shades Operate
Roller shades are a type of window treatment that consists of a rolling mechanism at the top of the shade and a fabric rolled down to cover the window. They are popular for window coverings because they are easy to operate, provide privacy, and control sunlight.
The following are the most frequent types of roller shades with their unique mechanism and function: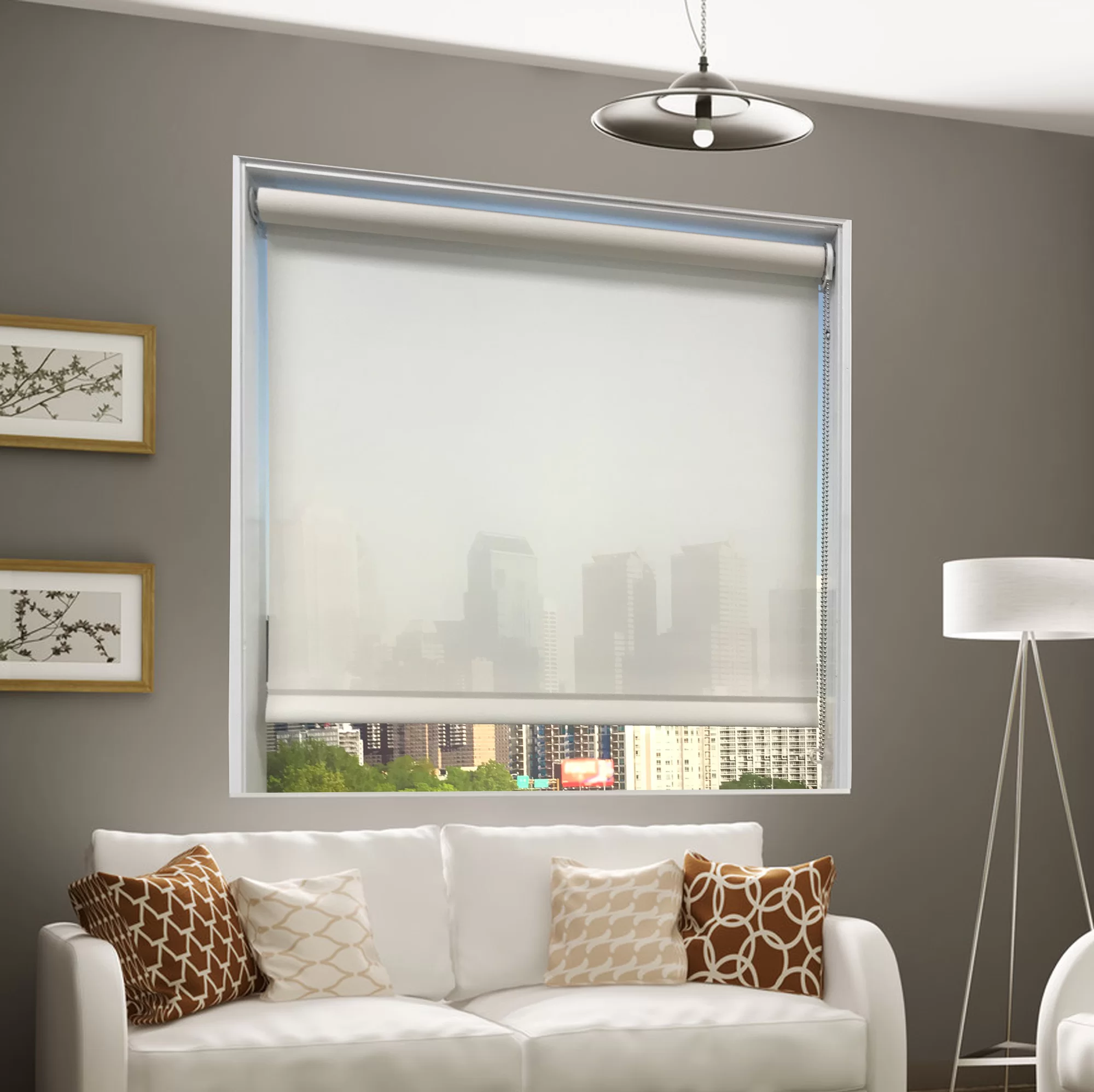 The Trustworthy Choice for Roller Shades in Your Home or Office
Manhattan Shades is a reputable and reliable source of roller shades for offices and homes. We offer a wide range of high-quality roller shades that are both functional and stylish. Our team of experts is dedicated to providing excellent customer service, ensuring that our clients get the perfect shades to suit their needs. Moreover, Manhattan Shades uses only premium materials to craft our roller shades, making them durable and long-lasting. With our professionalism, attention to detail, and commitment to customer satisfaction, Manhattan Shades is undoubtedly a trusted choice for roller shades in any setting.