Automate Blinds with our

Customized Motorized Blind Solutions
Motorized Blind Installation Contractors
What are
Motorized Electric Blinds

& How Do They Work?
Electric window blinds, also known as motorized window treatments, are a specific blind type powered by an electric motor. They are normally controlled using a remote or a smartphone app. The remote or app allows users to operate the motorized blind solution easily. Users can easily tilt, raise or drop the blind as required. These blinds are a great addition to homes where safety is of concern. So if you want to invest in a safer choice, motorized blinds are the perfect option.
How Motorized Blinds Are Powered?
Motorized blinds and shades require a lithium battery pack. Some have a rechargeable motor to connect to an outlet using a USB cord. The battery life of a single charge of a motor can easily last for many months. Approximately a single charge can give you around 6 months & in some brands, up to a year which is the same as a battery pack. However, the exact lifespan cannot be accurately calculated as it depends on how large your shade or blind is.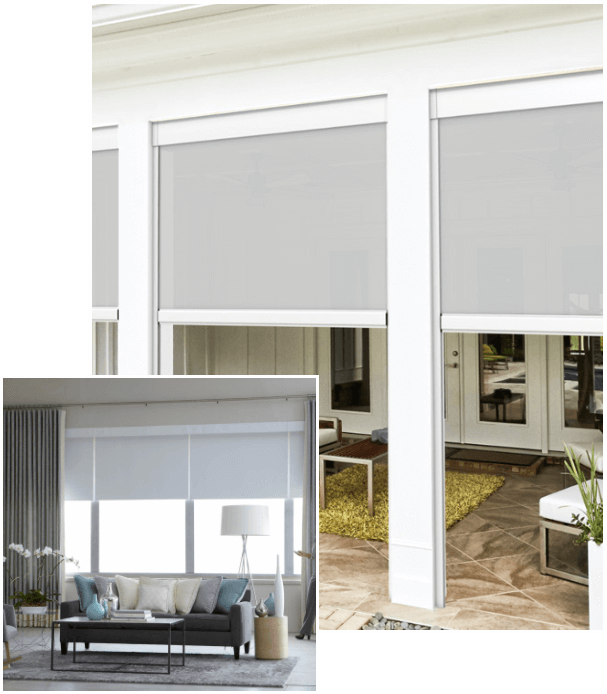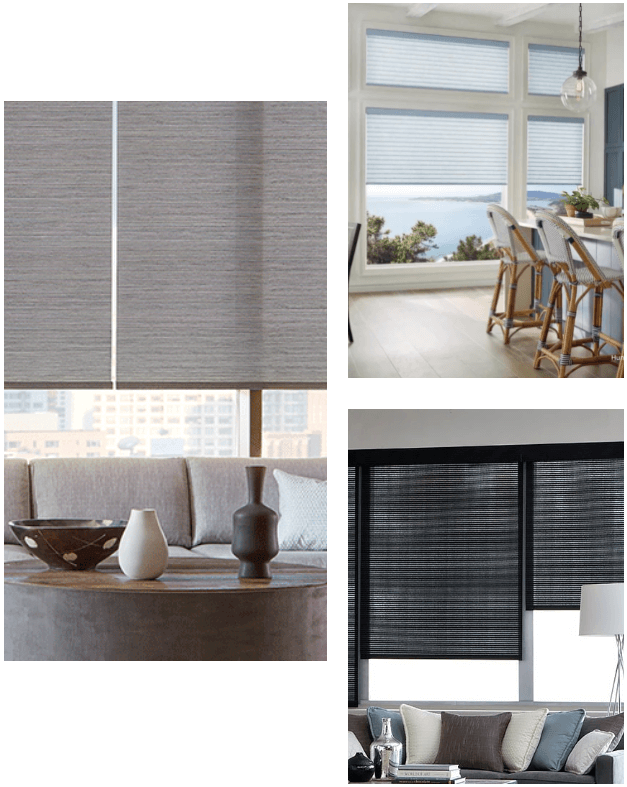 Motorized Blind Installation Company in NYC
Why Choose
Manhattan Shades

for Motorized Blinds?
Manhattan Shades is a professionally reliable window treatment company operating in the heart of NYC. We have helped countless homes with various window treatment options to suit their style & preferences. Our talented team has enough experience to perform any blind installation service in NYC. Whether you're looking for a motorized blind solution, plantation shutters, roller blinds, vertical blinds, aluminum blinds, Venetian blinds, or any other customized options, we have all the window treatment options available. Need blind installation done by certified specialists?
What are the
Benefits of Installing Motorized Blinds

in NYC Homes?
What Factors
Impact Motorized

Blinds Cost?
There are a lot of factors involved when it comes to motorized blinds and shade costing. Get a free consultation from Manhattan Shades, where we consider multiple cost factors for motorized blinds.
Need Motorized Blinds in NYC? Schedule a Free Consultation Today
Looking for a reliable and trustworthy blind installation company in NYC to install motorized blinds at your property? Look no further than NYC Shades. We are your one-stop shop solution for all window treatments. Our team of exceptionally talented individuals can easily install any blind type at your property at a reasonable cost. Whether you're looking for a motorized or a traditional cordless/cord option for blinds, we can install them all for you.
Frequently Asked Questions
Are motorized blinds reliable?
Yes, motorized blinds are just as reliable as a standard window treatment. However, it's essential to remember that battery-powered blinds require periodic charging. They may lose their recharging capability sooner if you don't charge them on time or overcharge. On average, a standard window treatment lasts approximately 3-10 years. However, it depends on how frequently you use your motor blinds which can impact their longevity. At Manhattan Shades, we tell our clients that a blind life span can easily go up to 3-5 years or even more, depending on the blind type.
Are motorized blinds loud & noisy?
In our experience, motors have a specific decibel range, which can vary depending on the brand, product type, and size of the window blinds you install. Since motorized blinds are manufactured depending on the size of the projects and are commonly installed in properties with large numbers of windows, the motors on these blinds usually make a soft humming or whirring noise.
Are motorized blinds difficult to install?
Experts at Manhattan Shades have years of experience and professional training in installing various window treatment options. Our professionals can handle blinds, shades, shutters, or anything else without experiencing any trouble. Like regular window treatments, our experienced staff easily installs motorized blinds without hiccups. Sometimes, blinds are wide, requiring an extra helping hand. Otherwise, installing a motorized blind in NYC is an easy job.
Are motorized blinds worth it?
Since motorized blinds offer long-lasting durability and can easily be operated, they offer convenience. It makes them an ideal choice for homes powered by smart home automation. The motors installed on these blinds can easily operate without experiencing any glitches for many years. All you require is to maintain its upkeep by introducing proper maintenance. Besides, all the motors installed on these blinds have a complete warranty. These blinds create a soft humming sound which makes them an ideal choice.