Enhance Your NYC Home

with Stylish Faux Window Blinds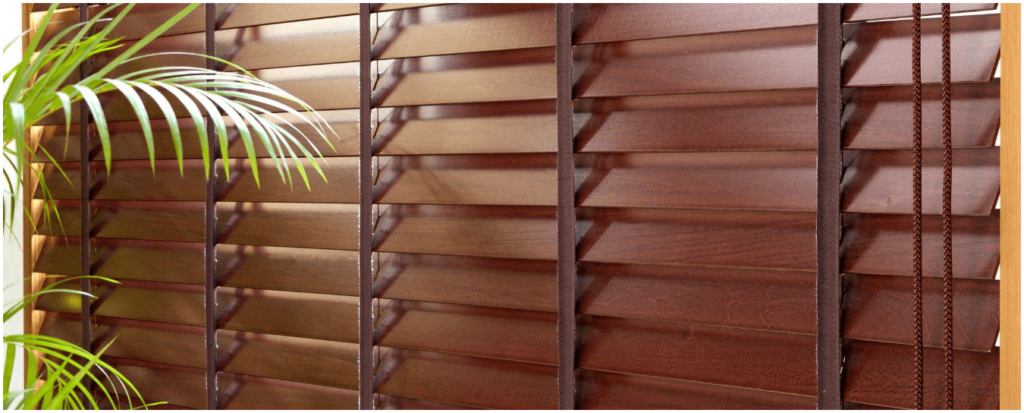 Faux Wood Blind Installation in NYC
What Are
Faux Wood Blinds?
Commonly known as imitation wood blinds, faux wood blinds are artificial blinds. They derive their "faux" name from the "natural things." As far as its manufacturing is concerned, they are made of composite wood, PVC/vinyl material, or both. Faux wood blinds have slats with a wood core coated with high-tech polymer. In most cases, the slats are made entirely of vinyl/PVC material. The reason why such material is used in the making of faux wood blinds is because it's highly durable. It does not succumb to warp, cracks, or fading effects, which makes them a perfect choice for places containing high humidity. One may easily find these blinds in bathroom and kitchen spaces. Do you have a house full of kids and are concerned about the blind's wear and tear during playtime? Get faux wood blinds for your home. It's economical, inexpensive, and natural looking.
Faux Wood Blind Installation in NYC
What are the Benefits of Installing
Faux Wood Blinds in NYC Homes?
Why Choose
Manhattan Shades

for Faux Wood Blinds?
Manhattan Shades is a window treatment company installing blinds, shutters, curtains, draperies, and other window treatment solutions for homes and businesses alike. We have been in the business for decades and have helped countless NYC dwellers give window blind solutions to suit their specific style & preferences. Our industry-related experts never want customers to settle for anything less. When it comes to blind installations such as faux wood blinds, we have the right contacts to source the perfect faux wood material for window blinds. Let our experts look at your property and provide the best specifications. Elevate your space today! Let us install the best faux wood blinds in NYC for you.
How Our Team at
Manhattan Shades


Proceed with the Installation Process?
Faux Wood Blind Installation in NYC
Need Faux Wood Blinds in NYC?
Schedule a Free Consultation Today
Transform your space with the timeless elegance of Faux Wood Blinds. Discover the perfect blend of style and functionality for your NYC home. Schedule your complimentary consultation now and experience the beauty of custom-made window treatments.
Frequently Asked Questions
How long do faux window blinds last?
Many ready-made faux window blinds can easily last anywhere between 4 to 5 years. They can even last up to 7 to 8 years if kept with care. Some have even claimed that their faux window blinds lasted over a decade.
How do you maintain faux window blinds?
For easy maintenance, you can clean faux window blinds by immersing them in water and thoroughly soaking it. You can use a soapy mixture to remove any dirt or debris that has become a stubborn part of the blind's surface. Most faux window blinds which we install are fully waterproof and come with their advantages. If you see any stains or marks, just wash them off using a cleaning material.
Are faux window blinds heavy?
Yes, faux window blinds are technically heavier compared to original wood blinds. They can weigh at least 20% more compared to your usual wood blinds. People normally assume that faux wood blinds are lighter since they are made up of rigid PVC material, but they are quite dense and the material is relatively thick, making them a heavy option.
Are faux window blinds hard to install?
Not exactly. Horizontal faux wood blinds are relatively easier to install. Our experts at Manhattan Shades have years of experience installing faux wood blinds in different locations. Feel relaxed and easy when you call our professionals for faux window blind installation, as we will deliver maximum results.