Pinch Pleat Drapes
The Perfect Combination

of
Structure and Style
Are you looking for some classy pinch pleat drapes services in NYC? You are at the right place. Manhattan Shades is your destination for some elegant pinch pleat drapes installation.
Pinch pleat drapes have evenly spaced vertically gathered fabric panels. These drapes are preferred because of their distinctive pleats created by pinching the fabric at regular intervals. The pleats give a structured look and add a touch of style to your room.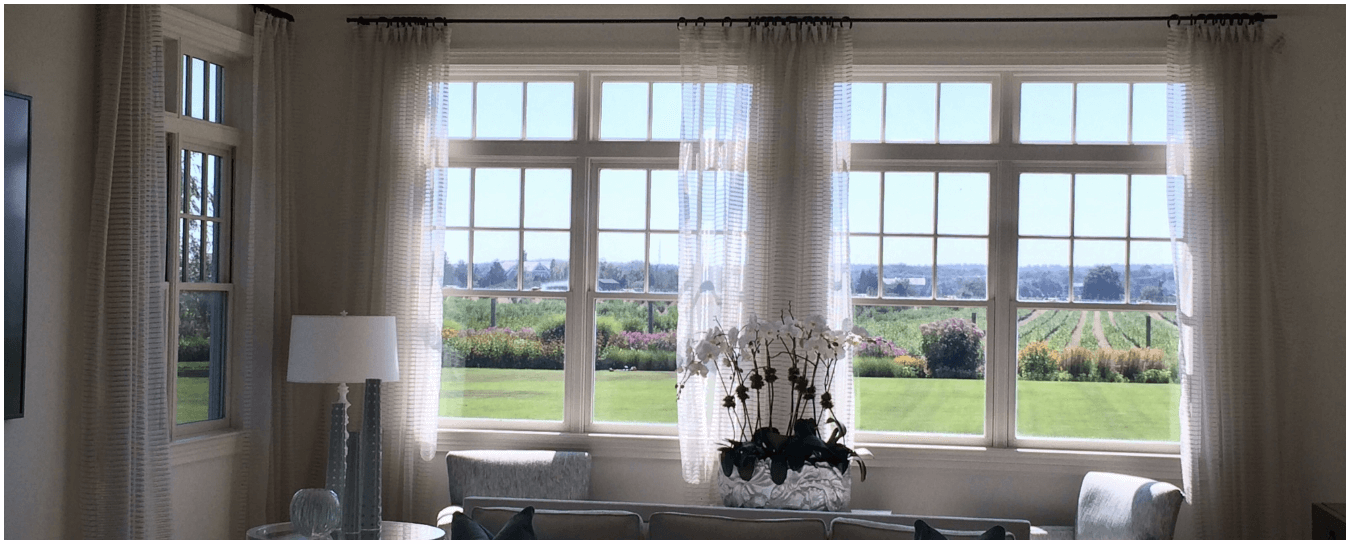 Discover the Versatility
of Pinch Pleat Drapes
When it comes to a stylish yet elegant window treatment, pinch pleat drapes are the best. They are beautiful window drapes that elevate the aesthetics of any room. Their uniform design created by evenly spaced pinch pleats adds structure and a tailored look. Pinch pleat drapes could be your best choice whether you prefer traditional or contemporary window treatments.
Pinch pleat drapes are known as timeless, elegant shades that never go out of style. Their neat appearance adds a touch of sophistication to any room. They are available in a variety of fabrics and styles to meet your interior decor preferences. From solid colors to bold patterns, there are uncountable options to choose from.
Manhattan Shades has been designing pinch pleat drapes for over a decade. We select premium-quality fabric, and our tailors custom-make them with precision. Our company is known for selling the finest quality drapes, shades, and curtains in NYC.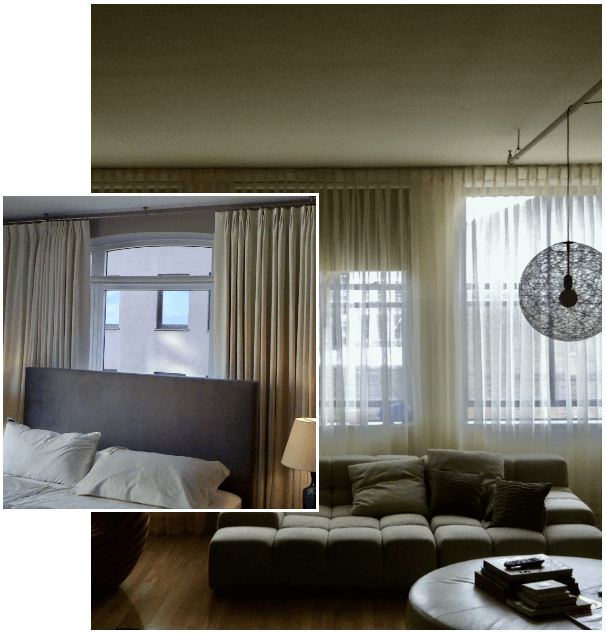 Types of Pinch
Pleat Drapes
Let's have a look at the types of pinch pleat drapes to help you choose the right one for your home.
Why Install Pinch Pleat Drapes?
Pinch pleat drapes are a versatile and elegant form of drapes. They are a popular choice among homeowners because of their versatile design. Here are a few benefits of pinch pleat drapes:
Customizing Your Pinch
Pleat Drapes

With Manhattan Shades
At Manhattan Shades, we give you an opportunity to customize your pinch pleat drapes in NYC. From choosing your desired fabric to selecting the color, style, length, and width, we give you control over the design process; our customization ensures that your pinch pleat drapes perfectly match your existing home decor and create a statement look.
For more details and to discuss your needs, you can call us anytime.
Why Choose Manhattan Shades

For Pinch Pleat Drapes Solutions in NYC?
When it comes to choosing the drapes for your home, it is very important to choose a trusted and reputed company. At Manhattan Shades, we have been selling customized pinch pleat drapes for over a decade. Our uncountable return clients always make us proud of our team.
Manhattan Shades is a leading name in the industry of shades, blinds, and curtains. We have years of experience in window treatments, especially pinch pleat drapes. Our designers have the knowledge and expertise to ensure that you get the perfect drapes that match your needs.
We take pride in delivering high-quality products along with free consultation, measurements, and installation of drapes. Just order your favorite pinch pleat drapes and leave the rest to us. Our team will take the measurements of your windows, customize the size of the drapes and install them without charging anything extra.
So what are you waiting for? Call us now and place your order today in NYC.