Motorized Skylight Shades
Convenience and Luxury in One!
Upgrade Your Home with

Motorized Skylight Shades Installation in NYC
Manhattan Shades Offers High-Quality Motorized Skylight Shades for Residential & Commercial Spaces
Enjoy ultimate luxury with Manhattan Shades'
motorized skylight shades in NYC
Motorized skylight shades offer a unique combination of beauty and convenience that can greatly enhance your home or office space. With motorized skylight shades, you can effortlessly control the amount of natural light that enters your room, ensuring a comfortable ambiance at all times. These shades are designed to fit perfectly on any skylight or high window, providing total privacy and blocking unwanted glare. Manhattan Shades' motorized skylight shades come in a range of styles, colors, and materials, allowing you to customize your space as per your preferences. Whether you want to enjoy the natural light without the heat or create a more energy-efficient environment, our motorized skylight shades are an excellent choice for anyone looking to elevate their space.
Create the perfect ambiance for your home. Enjoy the utmost convenience and sophistication with our innovative designs and advanced technology. Trust Manhattan Shades to deliver a remarkable experience that you won't find anywhere else.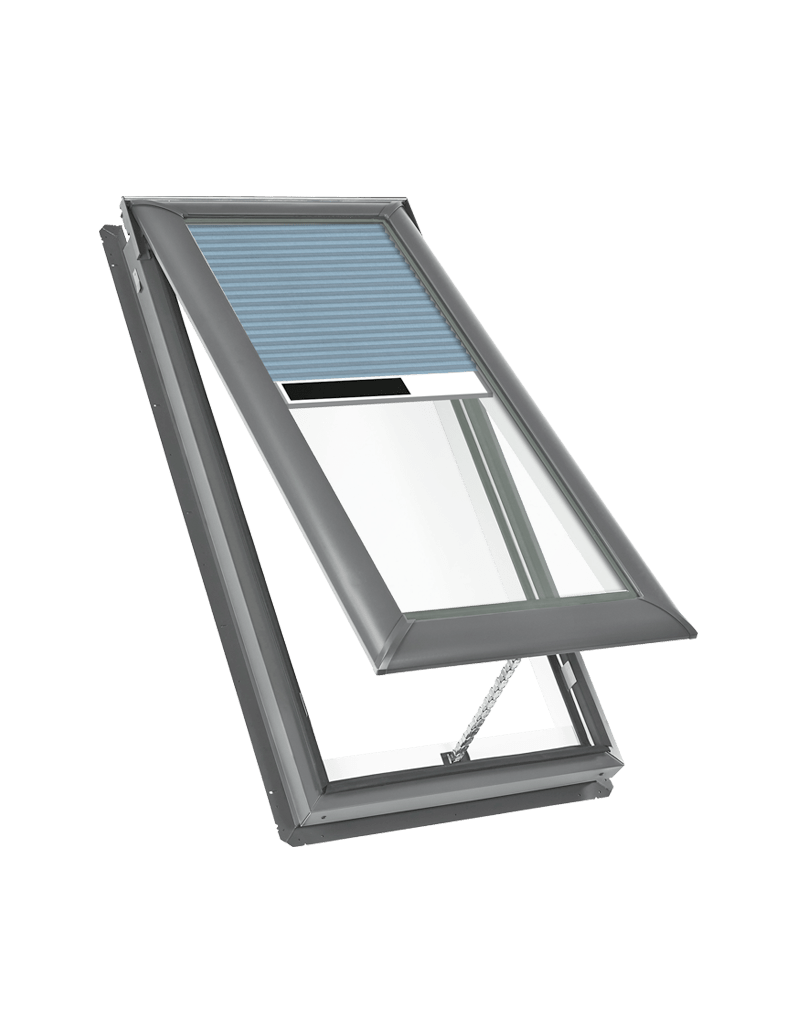 Roman Blind Installation Company in NYC
Discover Our Range of Motorized
Skylight Shades in Maximizing Light and Convenience for Your Home
Manhattan Shades is an excellent choice for installing motorized skylight shades in NYC because we offer high-quality products made from durable materials and they are designed to last for a long time. Additionally, our shades are customizable, so you can choose the size, style, and color that best fits your preferences and home décor.
We provide an array of motorized skylight blinds, including:
Manhattan Shades have excellent customer service that can help you with any questions or concerns during motorized skylight shades installation or operation. Call now for exceptional motorized skylight shades and services.
Enhance Style and Functionality with the Benefits of Our Motorized Skylight Shades in NYC
A motorized skylight shade can improve the energy efficiency of your home. Skylights can be a significant source of heat loss in the winter and heat gain in the summer. By installing a motorized skylight shade, you can reduce your energy costs by up to 20 percent, as the shade will help to insulate your home and regulate the temperature inside.
Motorized skylight shade can make your life more convenient and comfortable. You may change the shade to your preferred level with a single button press or voice command. This is especially useful if your skylight is in a difficult-to-reach location or you have mobility concerns issues.
Call Manhattan Shades for a motorized skylight shade to improve the comfort, energy efficiency, and convenience of your home.
Experience the Convenience of
Motorized Skylight Shades with Manhattan Shades - Call Now!
If you're considering motorized skylight shades for your home or office, call Manhattan Shades. Our motorized skylight shades are not only functional and efficient but also stylish and modern. With Manhattan Shades, you can enjoy the convenience of motorized shades while also upgrading the aesthetics of your space. Our customer service is top-notch, so you'll have peace of mind knowing you're getting a quality product from a company that truly cares about you, our customers. So go ahead and choose Manhattan Shades for your motorized skylight shade needs!